Posts for: March, 2018
By Central Dental, PLLC
March 30, 2018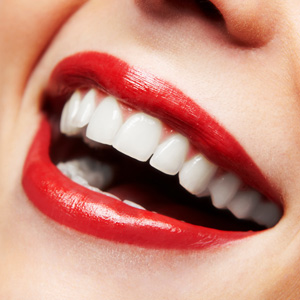 Before you consider cosmetic changes to your smile, ask yourself one question: how's your bite? How your teeth are positioned and aligned doesn't just affect their function — it also affects your appearance. A proper bite is foundational to a beautiful smile — and it deserves your attention first.
Here are 3 important steps for addressing your bite problem on your way to a more attractive smile.
Get an orthodontic evaluation. Only a dentist or orthodontist can determine if your teeth are properly aligned and working well with each other — and if not, why. With their knowledge and expertise they'll be able to tell you what specific bite problem (malocclusion) you have and the best treatment to correct it to support any future cosmetic enhancement.
Consider your tooth-movement options carefully. If you have a malocclusion, your dentist or orthodontist may recommend correction before undertaking other cosmetic work. In most cases, you'll have two choices. The first is traditional metal braces, which uses wires held in place and anchored by brackets cemented to the teeth. They're effective, but must be fixed in place and aren't considered attractive. The other choice is clear aligners, which use custom removable plastic trays worn in sequence to gradually move teeth. They're easier for oral hygiene and are hardly noticeable to others, but may not work in every bite situation.
Don't slack on the retainer phase of treatment. The day will come when the braces or aligners come out of your mouth for good. But your realignment project isn't over — you'll need to wear a retainer appliance for a while. Re-aligned teeth can relapse to their former positions, so it's essential you wear a retainer to keep them where they've been moved. Without a retainer, all the time and effort invested in your bite will have been to no avail.
In a nutshell: get the big picture about your bite, choose the treatment best for you and follow through on every phase. The end result will be a solid platform for the smile you've always dreamed about.
If you would like more information on orthodontic treatments, please contact us or schedule an appointment for a consultation. You can also learn more about this topic by reading the Dear Doctor magazine article "The Magic of Orthodontics: The Original Smile Makeover."
By Central Dental, PLLC
March 15, 2018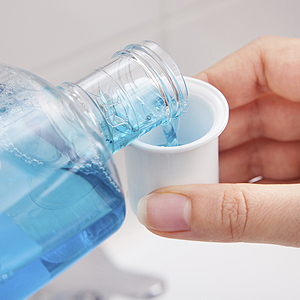 As a regular part of your daily hygiene you may be using a mouthrinse — or "mouthwash" — mainly to keep your mouth feeling fresh and clean. Some mouthrinses, though, do more than give you fresher breath.
While there are countless mouthrinses available, we can place all of them into two broad categories: cosmetic and therapeutic. The first refresh your mouth and breath, usually with a mentholated or minty taste and smell that masks unpleasant odors. How well they work is mainly subjective: if you feel better after using them, they've done their job.
Therapeutic rinses have a different role, intended to improve oral health in some way. We can divide these into anti-cariogenic (decay prevention) or anti-bacterial rinses. You can find fluoride-based anti-cariogenic rinses over-the-counter in retail or drug stores, usually containing about .05% sodium fluoride per volume. Numerous studies have shown these rinses highly effective in preventing tooth decay when used with daily brushing and flossing.
Likewise, over-the-counter antibacterial rinses have proven somewhat effective in reducing bacteria that leads to dental disease. Formulated usually with triclosan, sanguinaria extract, zinc or essential oils, they can also help reduce the incidence of gingivitis (inflammation of the gums), but only if used in conjunction with brushing and flossing.
Perhaps, though, the most widely studied and substantiated therapeutic mouthrinse is chlorhexidine, a prescription-only rinse. Chlorhexidine inhibits the formation of bacterial plaque on tooth surfaces, the main trigger for both tooth decay and periodontal (gum) disease. It's often used as a post-surgery rinse when brushing and flossing may not be possible, but dentists will often prescribe it for patients who have a high propensity for dental disease.
Using a mouthrinse depends on your current oral health and personal preferences. Therapeutically, most people gain some added tooth strength protection from using a fluoride rinse in their daily hygiene. If fresh breath and the way your mouth feels are important to you, you should consider such a rinse that also has a pleasant taste and effect for you. We can further discuss with you whether a different type of rinse, or a prescription-strength formula, might be best for your particular needs.
If you would like more information on mouthrinses, please contact us or schedule an appointment for a consultation. You can also learn more about this topic by reading the Dear Doctor magazine article "Mouthrinses."