Posts for: December, 2018
By Central Dental, PLLC
December 21, 2018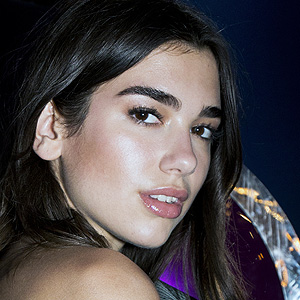 When die-hard music fans hear that their favorite performer is canceling a gig, it's a big disappointment—especially if the excuse seems less than earth-shaking. Recently, British pop sensation Dua Lipa needed to drop two dates from her world tour with Bruno Mars. However, she had a very good reason.
"I've been performing with an awful pain due to my wisdom teeth," the singer tweeted, "and as advised by my dentist and oral surgeon I have had to have them imminently removed."
The dental problem Lipa had to deal with, impacted wisdom teeth, is not uncommon in young adults. Also called third molars, wisdom teeth are the last teeth to erupt (emerge from beneath the gums), generally making their appearance between the ages of 18-24. But their debut can cause trouble: Many times, these teeth develop in a way that makes it impossible for them to erupt without negatively affecting the healthy teeth nearby. In this situation, the teeth are called "impacted."
A number of issues can cause impacted wisdom teeth, including a tooth in an abnormal position, a lack of sufficient space in the jaw, or an obstruction that prevents proper emergence. The most common treatment for impaction is to extract (remove) one or more of the wisdom teeth. This is a routine in-office procedure that may be performed by general dentists or dental specialists.
It's thought that perhaps 7 out of 10 people ages 20-30 have at least one impacted wisdom tooth. Some cause pain and need to be removed right away; however, this is not always the case. If a wisdom tooth is found to be impacted and is likely to result in future problems, it may be best to have it extracted before symptoms appear. Unfortunately, even with x-rays and other diagnostic tests, it isn't always possible to predict exactly when—or if—the tooth will actually begin causing trouble. In some situations, the best option may be to carefully monitor the tooth at regular intervals and wait for a clearer sign of whether extraction is necessary.
So if you're around the age when wisdom teeth are beginning to appear, make sure not to skip your routine dental appointments. That way, you might avoid emergency surgery when you've got other plans—like maybe your own world tour!
If you would like more information about wisdom tooth extraction, please call our office to arrange a consultation. You can learn more in the Dear Doctor magazine articles "Wisdom Teeth" and "Removing Wisdom Teeth."
By Central Dental, PLLC
December 11, 2018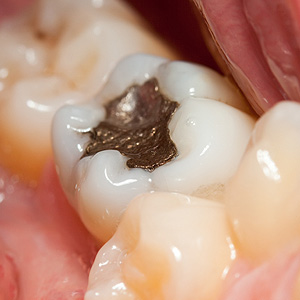 With all the new tooth-colored fillings for cavities, it's easy to overlook metal amalgam. While this mainstay of dental care for over a century might not be as attractive as composite resins or glass and resin ionomers, it still has the advantage of strength and durability.
Amalgam is a stable metal alloy usually made up of silver, tin, copper and mercury. The metals are proportioned and mixed precisely to guard against "free" mercury molecules, which could pose a health hazard. The mixture is pliable at first, but then sets hard once molded into the prepared area of the tooth.
Besides strength, amalgam's other advantages include low cost, high resistance to wear and biocompatibility (not toxic to the body or allergy-producing). At the same time, it can require more tooth structure removal to accommodate a filling and cause higher sensitivity to temperature for a while after installation. Its main disadvantage, however, is appearance — it's now considered unacceptable from an aesthetic point of view to use it in visible areas like the front teeth.
Because of this, materials resembling natural tooth color are coming into vogue, especially as their strength improves. Still, dental amalgam continues to play a useful role, especially in less visible back teeth with higher chewing forces.
One past concern about dental amalgam is the inclusion of mercury in the alloy. As mentioned before, mercury is hazardous in a "free" form when not knit microscopically with other metals; as such it can emit a vapor that could enter the bloodstream and damage the nervous system. But after several studies by various organizations, the American Dental Association has concluded amalgam's precise mixture prevents the mercury from taking this form: although some vapor is given off during chewing it's far too low in concentration to pose any danger.
Dental amalgam continues to be an effective choice for fillings. Whether it's the right choice for you will depend on the type and location of a tooth to be filled, and whether durability is a higher concern than appearance. If we do recommend an amalgam filling, you can be assured it's a safe and lasting choice.
If you would like more information on your choices for dental fillings, please contact us or schedule an appointment for a consultation. You can also learn more about this topic by reading the Dear Doctor magazine article "Silver Fillings — Safe or Unsafe?"